Acquisition of shoes is one of the most beautiful things for many people. For some, it's beyond having something to wear, collecting shoes is a pleasurable activity for them. It's no surprise that many people pick shoes over dresses or shirts or other clothing accessories.
Good shoes have a way of announcing themselves. A person walks into a room and, though the cloth might be easily forgettable, good shoes (high-heel, pointed-toes, open-toes, flats, and so on), will stay with people, long after they can no longer see them.
If that level of importance is ascribed to shoes, why not the shoe storage? Many atimes, the physical environment where the shoes are stored will reflect in the state and condition of the shoes. Notwithstanding the number of shoes you have, proper storage will help protect them from damage.
There are different kinds of shoe racks, constructed to meet the same purpose – shoe storage. There are many shoe storage options. Factors such as the available space (the size of the closet), the number of shoes you have and your taste, may determine your choice.
Shoe Tower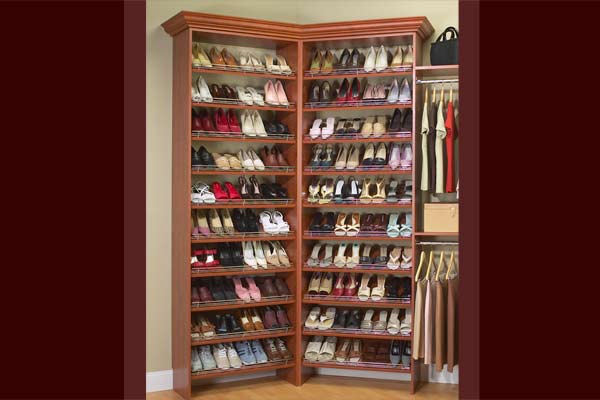 A shoe tower is the most popular type of shoe rack. They are tall racks that fit inside a large closet and have individual shelves that neatly hold a certain number of shoes, usually between thirty and fifty pairs. The size of the closet should especially be considered before choosing this type of shoe rack.
CHECK OUT: LAND FOR SALE IN LEKKI
Shoe Rack
A shoe rack is a smaller type of storage option and is closer to the ground compared to a shoe tower. It only has a few shelves for ten to thirty pairs of shoes. If your closet space is small, a shoe rack is a great choice for you.
Book-shelf Racks
Some bookshelves can also serve the purpose of shoe storage. Although not intended, a bookshelf can get the job of organising shoes done. Simply arrange the pairs side by side on each layer, depending on your preference or how often you wear some pairs. As a woman, for instance, you may arrange stilettos at the uppermost layers, flats at the centre, while sandals and slippers occupy the lower layers.
CHECK: PROPERTIES FOR RENT IN LAGOS
Over-the-door Shoe Rack
Gone are the days when people hung shoe racks with vinyl pockets on the wall or door. Though this was once in vogue, it has been out of fashion for a long time. To save space, there are trendy shoe racks now constructed that can be on the door or wall of your room.
Shoe Storage Benches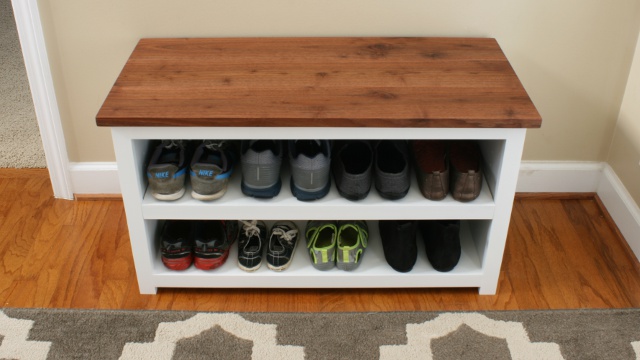 Shoe storage benches are usually placed in an entryway. You can organise your shoes in it and the upper part also serves as a place to sit when you are putting on or taking off your shoes.