Ondo state is located in southwestern Nigeria. It contains eighteen Local Government Areas, mostly populated with people of Yoruba tribe. The capital city, Akure has some beautiful sites, but it is not the only place worth visiting in the state. These are some of the several landmarks and tourist sites in Ondo state:    
CHECK: PROPERTIES FOR SALE IN NIGERIA
Idanre Hills
Idanre Hills is also known as Oke Idanre in Yoruba language. With over 660 steps, Idanre Hills is one of the most popular tourist sites in Ondo state. Situated 3000ft above sea level, in ancient times, the hills served as a hideout for the natives during war. It has guest houses built by the government, this attests to the fact that it attracts visitors regularly. Although generally a hilly town, the concentration of hills at the site makes it more prominent, hence an attraction site. The place includes the Owa's Palace, Shrines, Old Court, Belfry, Agboogun footprint, thunder water (Omi Aopara), and burial mounds. The site is pretty cool with beautiful surroundings and courteous reception. On October 8, 2007, the Idanre Hill became a UNESCO World Heritage site. On top of the hills, one would have a good view of the town, with brown roofs seen far below.
Ebomi Lake
Ebomi lake is often regarded as bottomless because the depth is unknown. This 1.5km long expanse of water, is located at Ipesi-Akoko, along the north-eastern boundaries of Ondo State. According to the inhabitants of Ipesi Akoko, has supernatural powers for protecting the villagers in times of war by providing invisible soldiers that fight for the Ipesi people. These are some of the reasons Ebomi lake is now considered a tourist site in Ondo state.
Olowo of Owo's Palace
Owo is a town at the intersection of roads between Akure and Benin City. With history that can be traced to Ile-Ife, Owo is home to some historical sites.  The palace is the largest in Yoruba land, covering a 99 hectare piece of land to the west of the town. There are over 100 ancient courtyards of which 17 are still intact.
Deji of Akure's Palace
The largest city and capital of Ondo state, Akure has some interesting sites. The palace of the traditional ruler offers an opportunity for visitors to learn about the history, values and culture of Akure people. Many historical monuments can also be found in the palace.
CHECK: PROPERTIES FOR RENT IN NIGERIA
Igbokoda Waterfront
Igbokoda waterfront is one of the longest body of water in Nigeria. It is located about 142km from Akure and has fishing terminal. The water offers a good site for recreational activities such as swimming, fishing, among others.
Oke Maria Hills
Oke Maria Hills is at Oba Akoko. It has been in existence since the early 1900s. Oke Maria, also known as Mary's Hills in English language, is home to a shrine dedicated to the Blessed Virgin Mary, after an apparition of hers was allegedly seen. Climbing up the hill to the Oke Maria apparition site has become a pilgrimage. It is a site of prayer for Catholics and even non-Catholics.
Cave Ashes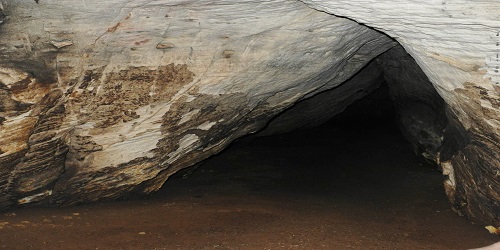 The Cave of Ashes is located in Isharun, a village situated about twenty-four kilometers (twenty minutes drive) from Akure. The cave was naturally formed by the aesthetic cluster of massive granite boulders called 'Iho Eleeru' or the Cave of Ashes. It dates back as early as 9200BC. The Cave of Ashes is referred to as the home of the oldest pre-historic man in West Africa. His skeleton was discovered by Professor Thurstan Shaw, who was at the University of Ibadan at the time. Rocks of different sizes and peculiarities surround this cave, one of which has engravings that locals believe to be Ifa oracle's divination. The Caves of Ashes is a great place for tourism, sadly the site is still very much untapped.
CHECK: GEOGRAPHY OF ONDO STATE
Owo Museum
Owo Museum was founded in 1968. It is home to many monuments and artifacts. Because of its proximity to Ile-Ife and Benin city, two cities renowned for their artistic and cultural legacies, the museum was built to preserve the antiquities that were formerly stored in Olowo's Palace. From there, one can learn about the people of Owo and their history.